Accessibility review
Lean back and let an expert do the work! An accessibility review gives you all you need to comply with WCAG and other accessibility standards.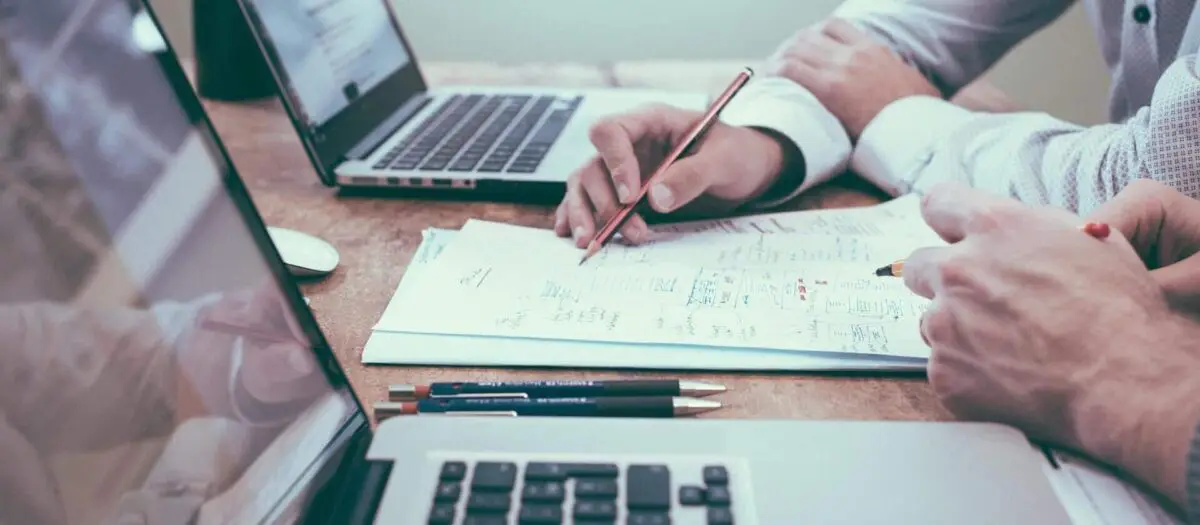 What you get
Help to comply with WCAG, Web Accessibility Directive, ADA and other accessibility standards. And — more importantly — help to make your product usable for as many people as possible, regardless of disability.
A list of accessibility issues sorted according to priority.
Suggested solutions to each issue. Including code examples, videos, illustrations and screenshots.
If you're in the European Union and a public sector body: A complete ready-to-publish accessibility statement for your website or app. Check out our specific product page for this: Accessibility statement – let us create it for you!
Examples from previous reviews
You decide on how you want the results presented. Communicated directly to the developers? Written report? Slack? Skype meetings? We're flexible! But here is an example from a previous report that will give you an idea: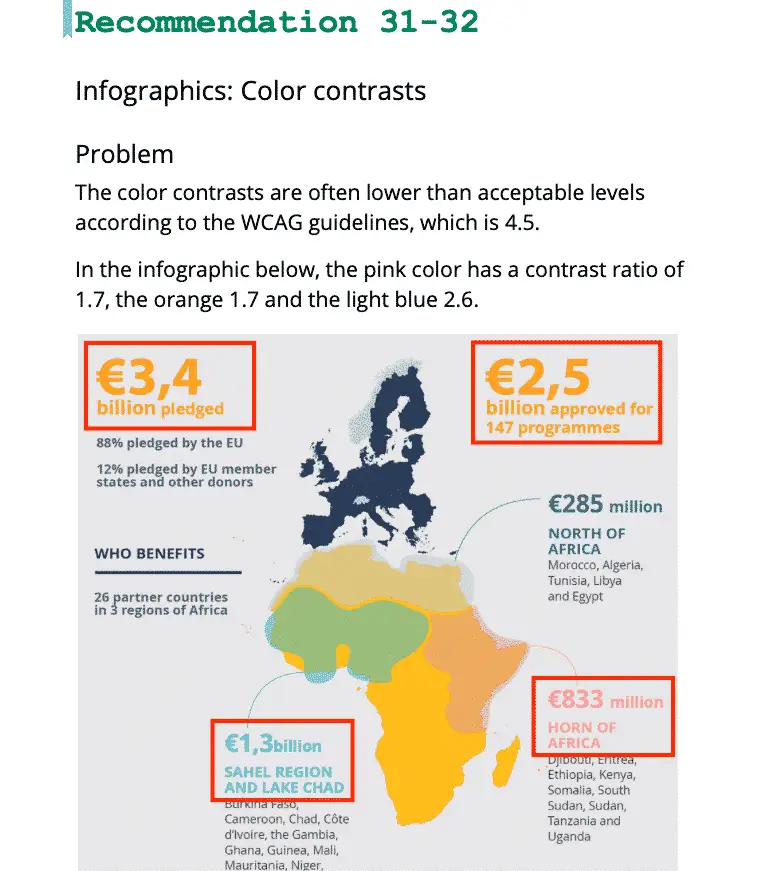 Prices
You can decide on three different levels of the accessibility review:
Large
7500 euros (depends on the scope of the audit)
An in-depth review that ensures you'll have all you need to get an accessible product that fulfills the WCAG guidelines. We'll also include videos of when we navigate your interface with different assistive technologies like screen readers, switches and screen magnification. If you're looking for an accessibility statement to comply with legislation in the EU, check out our product:
Accessibility statement – let us create it for you!
Medium
4500 euros
Our most popular product. You'll get a solid understanding of your accessibility issues and how to fix them. Our accessibility experts will review your site with some common assistive technologies and go through the most important criteria in WCAG. You'll get a prioritised list of the most important issues they find.
Small
2200 euros
A "quick 'n dirty" review that helps you identify some of the biggest problems. Perfect if you work in agile projects! Add it in a few of your sprints.
Get the price in your currency (xe.com). We work worldwide.
Discount if you combine with user tests
User testing and accessibility reviews by experts complement each other very well. Especially if you both want to fulfill accessibility guidelines (which accessibility reviews are best at) and deliver a better user experience for all users (which user tests are best at).
We're so keen on getting you to combine both an expert review and a user test that we'll knock 20% off the price of the user tests when you combine your accessibility review order with user tests. Oh what a great deal! Go ahead and order before we change our minds 😉
Who's the expert?
We're confident you'll love all our experts! The work will always be carried out or quality checked by an IAAP certified accessibility specialists. On top of that, all of our experts are super charming and awesome at their work! Let us know if you want to chat with them before deciding, and we'll set it up.
Order an accessibility review
Tell us what you'd like to order by mailing hello@axesslab.com or call us at +46 101 99 41 17.
Other similar services
Hire an accessibility consultant
Training, workshops and talks on accessibility
User testing with people with disabilities