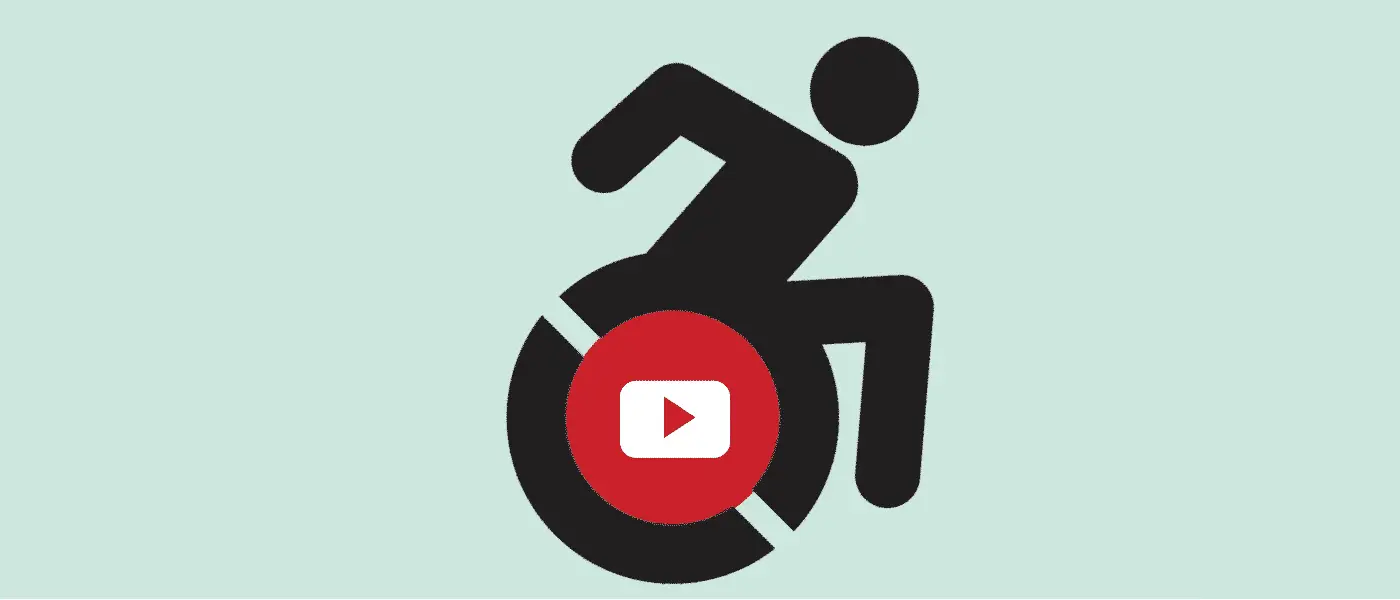 We'll start off with former BMX star Stephen Murray showing how he controls the computer to run his business just by using his eyes.
Brad from All Access Life also uses an eye tracker. Here he is playing World of Warcraft.
One of the most expensive things you can do in marketing is run a commercial during the Super Bowl. Big thumbs up for Microsoft on their 2019 commercial, showing kids with motor impairments using the adaptive controller for Xbox.
On the topic of the adaptive controller, here's comedian Zach Anner using it to totally humiliate his buddy while gaming.
One last gaming video! Here's Sven who plays Street Fighter at professional level without sight. Cred to the audio designers behind the game who have made this possible in the Street Fighter series since the early 1990's.
Molly Burke, who at the moment has almost 2 million subscribers on Youtube, made a few great videos on using technology with her screen reader.
Here's Molly showing a frustrating shopping experience trying to purchase a pair of Converse shoes online.
Here's James Rath explaining how he uses a computer with zoom in combination with synthetic speech.
Tommy Edison shows an app that helps him and other people with visual impairments identify objects like currency, sock colors and tin cans.
One last video on visual impairments. This is Saqib Shaikh, a blind developer showing how he uses a screen reader to code.
This is a longer lecture, where Emily Shea explains how she codes Perl using only her voice due to her Repetitive Strain Injury. You should definitely watch the first part and where she starts coding.
Apple has a nice video series of short clips with assistive technology users. Here's one video in that series on motor impairments.
Want to see more similar videos, here's a playlist with all the videos in the Apple Designed for Everyone series.
Todd from the previous clip was invited to an Apple event to demonstrate in more detail how he navigates using switches with his tongue.
Last but not least, here's another switch control user, Chrisopher Hills, has some great videos where he demonstrates how he uses it in his work as a video editor.
We made a playlist
You can find all the videos in this post in a single Youtube playlist. How convenient!
Youtube playlist: People with disabilities using technology
Do you know something we don't?
We'd love to hear from you if you know of other videos with assistive tech users showcasing how they use their technology. Send them our way on Twitter @AxessLab or to hello@axesslab.com and we might add them to this article and the playlist!
If you liked this article…
You might like these ones too:
Accessibility according to actual people with disabilities
Hand tremors and the giant-button-problem