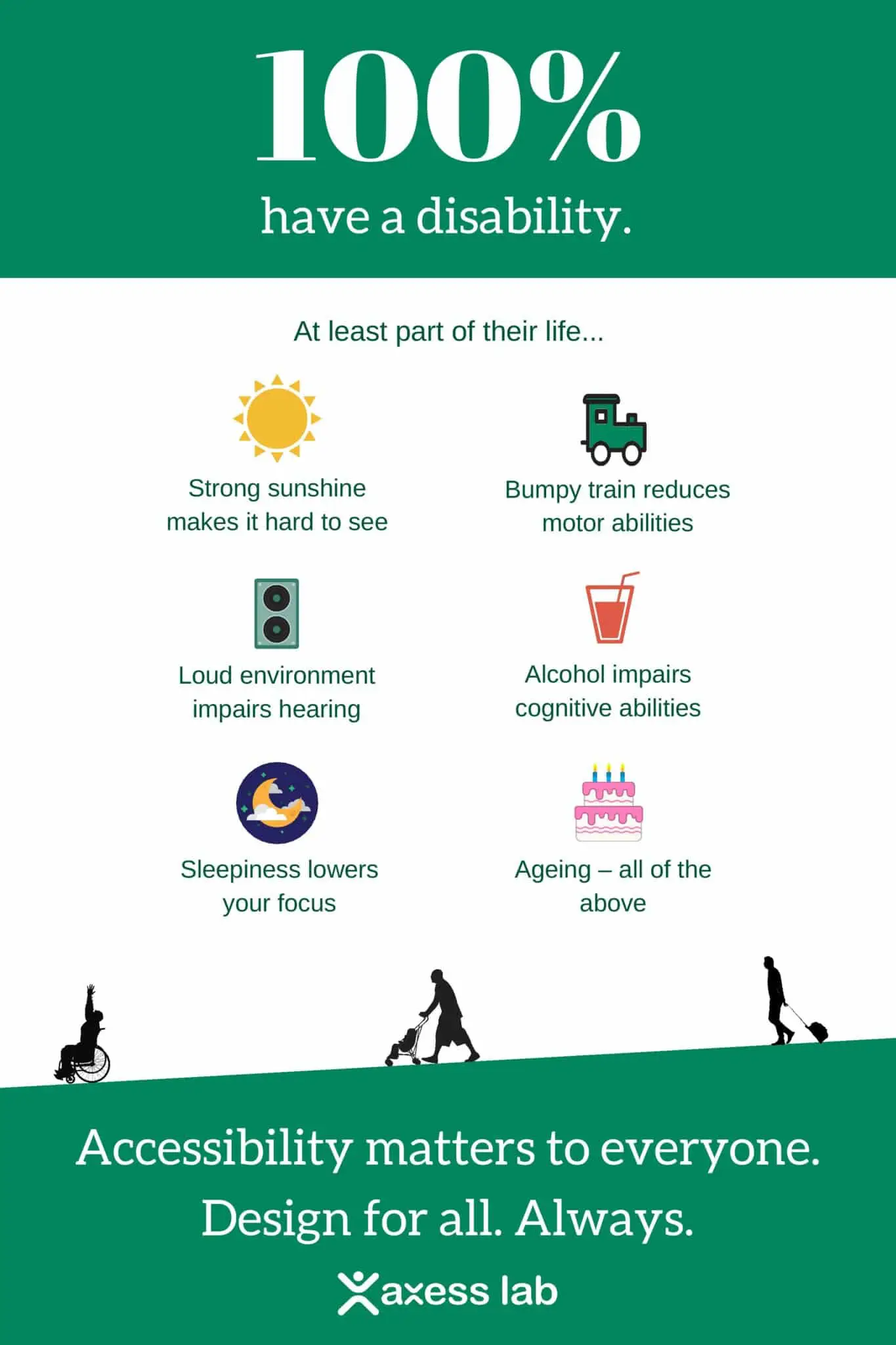 Yea, that's it! You really don't need to go dig into more details than that.
Accessibility affects everyone in a positive way. And the older you get, the more you'll depend on accessibility. So start building accessible products right away – and let us help you if you need a hand!
But if you really, really want to know how many people live permanently with a disability, it's around 15 % of the world population (who.int).
Text transcript of the infographic
100 % of the world population spend part of their life with a disability.
Here are some examples of why:
Bright sunlight on your phone screen leads to vision impairment.
Big thumb on small mobile device on shaking train leads to motor impairments.
Loud environment leads to impaired hearing.
Alcohol leads to lowered cognitive abilities.
Tired or stressed results in lack of focus.
Ageing leads to all of the above.
Accessibility matters to everyone.
Design for all. Always.