Accessibility training, workshops and talks
Digital accessibility can feel new and scary but our pedagogical and certified educators will help make sense of it all!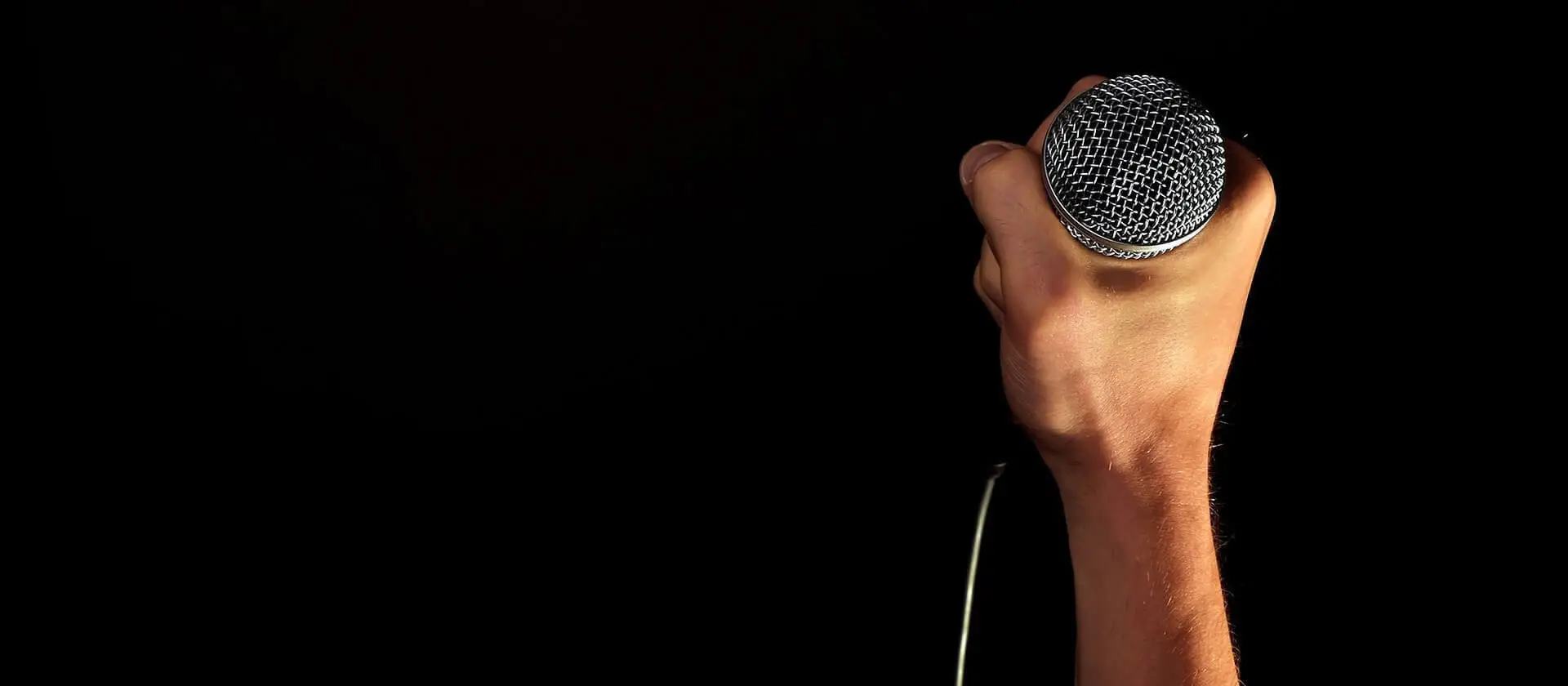 I had a completely different attitude towards accessibility before the course but that changed quickly. Now I feel that this is extremely important and something I'll definitely integrate in my work going forward.
Find on this page
Know exactly what you're looking for? Go straight there!
What you'll get
When you buy our training sessions and workshops you will get:
Engaging, fun and interactive training from certified accessibility experts with many years of experience.
The tools and know-how needed to succeed with accessibility and inclusive design.
Content tailored to your team's needs and hands-on feedback relevant to your specific product.
We are flexible and can make anything from small adaptations in our material to entire custom-made workshop-series for your organization, just talk to us and we will help find what's best for you!
Don't just trust us..!
Here are some quotes from evaluations of some of the hundreds of courses, workshops and talks we've given in the past:
10 out of 10! Great engagement and the highlight of the conference!
One of the best courses I've ever attended. Working with accessible design feels incredibly important, and after this course I feel like I have an ace up my sleeve for my future in UX.
The workshop leader was great and you could really tell he was passionate about what he works with. It was very inspiring!
The course was at just the right level, with both information and inspiration, both visions and hand-on. And with focus on real people and real examples.
Training for teams
These are training sessions and inspirational talks we do live or online for your organization or your teams. Some limitations to number of participants may apply to ensure we have time for interactions and questions from the audience.
Price range: $1900 – $3900
Introduction to digital accessibility
Accessible design
Accessible code
Accessibility testing
Accessible content & social media
Accessible documents & templates
Mobile app accessibility
Accessibility strategy
Outstanding presentation, soo funny and informative. Got loads of stuff I am taking back to work.
We also do inspirational talks perfect for conferences and events, and the sessions can be adapted to your products or needs, which seems to be appreciated:
Having someone with his own visual impairment test our product and explain the issues was really, really valuable!

Just have to say THANKS for bringing up real examples from our site. 🏅It gave us more accessibility feedback in 3 minutes than we've got during the last 3 years total.
Get more details and availability by mailing hello@axesslab.com!
Workshops for teams
Workshops or workshop series are great for organisations who want to follow up an introduction to accessibility with an efficient hands-on upgrade of their teams day-to-day work. These workshops combine insights, knowledge, techniques and processes to help your teams deliver accessible results! We often custom-design workshops to match your needs, but here are a few common examples:
Follow-up workshop for public sector teams (x2)
After an introduction to digital accessibility many teams in large organizations still feel unsure what part of an organizations accessibility is their responsibility, and what "others will solve".
This workshop series will teach each specific team what they can and should do – where their responsibility starts and ends.
Requirements – We clarify which parts of the law affects this team and their product or service, and what their responsibility is.

Basic techniques – Together we look at tools and techniques the team can use today to make sure they fulfill at least some basic requirements in accessibility.
In an introductory meeting we customize the workshop to your organizational structure and requirements together with you.
After these workshops your teams will be up and running with some basic testing and improved processes, but they will not be experts! So when your organization is ready for it, we recommend the next step to be role-specific in-depth training for developers, testers, designers and editors.
Get more details and availability by mailing hello@axesslab.com!
Hands-on workshop for software teams (x4)
A combination of exercises that teaches a team both why accessibility is important, what they need to do, and how to do it!
Meet the users – meet real users using your product with screen readers and other assistive technology, and ask them anything!

Learn how to test – Finding accessibility issues is 90% of the work. Together we look at tools and techniques you can use to up your testing game today!

Fix bugs together – Together with accessibility specialists your team gets to fix some concrete bugs in real time, and learns how to avoid them in the future!

How do we keep this up? – A strategic workshop about responsibilities in the team, next steps and processes needed to secure accessibility long term!
Get more details and availability by mailing hello@axesslab.com!
Workshop – learn how to test in "live audits" (x3+ depending on scope)
In this setup we combine auditing your software with educating your team. We do this by inviting your team to join us while auditing the accessibility of your software, pausing for questions and teaching specific techniques as we go.
Perfect for QA, testers and developers who want to learn how to test for accessibility compliance themselves and become more self-sufficient.
The last session is a walk through of the final results where you can invite anyone else in the organization to join and ask questions.
In this way you will have a completed accessibility audit when we are done, while also having educated your team!
Get more details and availability by mailing hello@axesslab.com!
Interactive accessibility lab (half day workshop)
We set up an interactive accessibility lab where participants learn about accessibility in a hands-on fashion by trying out assistive technologies like screen readers, switches and eye-tracking. It's lead by two accessibility experts, where at least one of them use assistive tech themselves.
Very nice to get to try out assistive technologies and be engaged in the workshop.
Training for individuals
If you want to improve your CV, up your game and maybe even get certified in accessibility then these courses are for you! They can be done remotely and spread out over a period of study-time. Material and exercises are sent to you via email, and we meet for a final workshop before the exams so you can ask any questions and practice together with a certified specialist!
Most of our sessions above can be arranged for individuals too, contact us if you are interested and we will plan a date and invite others to join. If enough people sign up – the course is executed! 🙂
We have some regular courses with dates available year-round:
Prep-course for CPACC-certification (100% success rate so far!)
Prep-course for WAS-certification
Prep-course for ADS-certification
Get more details and availability by mailing hello@axesslab.com!
Interested in working with us?
What an honor! We're thrilled! Get in touch by mailing hello@axesslab.com! Tell us a bit about yourself and what you're looking for, and let's take it from there.
Other similar products
Hire an accessibility consultant
Accessibility review by an expert