CPACC training – preparation course for IAAP accessibility certification
Become CPACC certified to increase your knowledge and strengthen your confidence in working with accessibility. We will help you get there!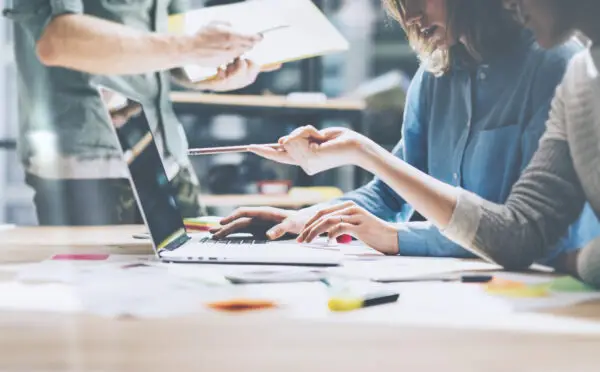 CPACC, or Certified Professional in Accessibility Core Competencies, is one of the certifications offered by the International Association of Accessibility Professionals (IAAP).
Axess Lab recommends this as a first certification in the accessibility field, as the content is general and fit most roles in your organization. You will learn about:
Disabilities.
Accessibility and universal design.
Accessibility-related standards, laws, and management strategies.
Included in our course
Our CPACC certified accessibility specialists will mentor you, and we provide:
Self study material before the course day (10 sections of 10–20 minutes each).
1 Course day in person or remote.
50+ practice questions similar to the exam.
We offer the education in Swedish and English. If we meet in person, we'll arrange breakfast and lunch so you can focus on learning.
This course provides a solid foundation for certification or as a supplement to self-study, depending on your previous knowledge. If there are parts of the course that you find particularly difficult, we can offer deeper training sessions too.
What did our attendees say?
A very good go-through and even though there were many hours I felt that it was not too much information to handle. Really good with the self study questions and to receive a clear overview over the setup and basic understanding of its content. I was also inspiring and fun!
Perfect start on the journey to become the most inclusive company!
A very good and inspiring course 🙂
Pricing
1 attendee: €950 per person
2 or 3 attendees: €800 per person
4 attendees or more: €710 per person
Want a lower price? Register with colleagues or other companies to get the best deal.
We also offer
This course offers many the help they need on the road towards certification. Others might want some extra support. This may consist of:
Ask anything. Get answers super fast. We'll set up a communication channel between you and our experts.
In-depth sessions with a focus on the parts of the course you need help with.
Individual study plan: Get help to set up your self-studies and plan for certification.
Repetition of the course contents the day before certification.
We also offer prep-courses for WAS-certification.
Upcoming course dates
We have course dates you can ask your boss about today!
May 30th 2023

Book before March 14 to allow time for the preparatory parts.

June 15th 2023

Book before May 9 to allow time for the preparatory parts.
If these dates do not suit you, feel free to contact us with your own suggestion.