UX design consultants
At Axess Lab we're all about creating an exceptional user experience for all users. Team up with our awesome User Experience (UX) designers if you're looking to build usable, beautiful and inclusive products!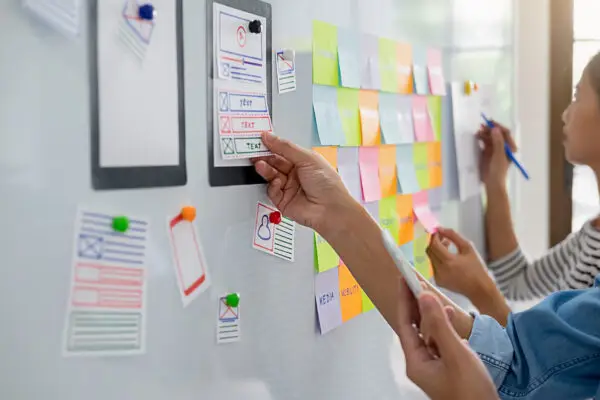 You can work with our UX designers in a variety of way, but the three most common activities that we sink our teeth into in the projects we join are:
User research
Design workshops
Prototyping
Let's go through them one by one.
User research
At Axess Lab, we always have a strong focus on examining users' needs, behaviors, and experiences of digital services. We try to vary the methods we work with to find out these according to the project's needs and where the project is located in order to create the most value in the services we develop, both for the users and for stakeholders.
The methods we mainly work with to gather insights are:
User testing with the target audience

Market analysis of existing solutions in the area

Interviews with the target groups or experts in the field

Workshops with the target group or experts in the field
In a standard project, once we have collected this data, we identify patterns, user journeys and a roadmap for what we are going to create. In this way, we can develop hypothesis for the solution that creates the greatest value for the users. This lets us design a minimum viable product (MVP) which we can receive early feedback on through for instance user tests. Then we'll iterate the design with the new insights.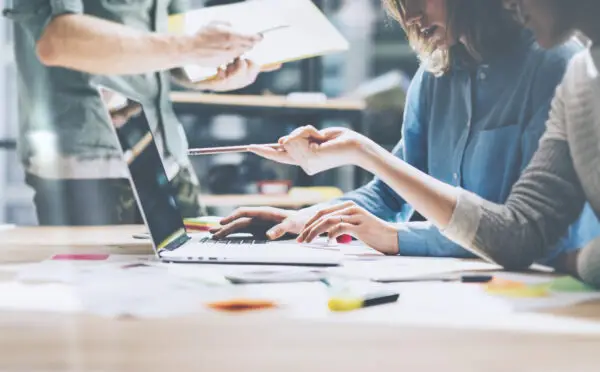 Testing with users is a key activity for us at Axess Lab. User tests can be based on testing early concepts with sketches or more detailed functions on a finished service, all depending on where in the development process the project is at the moment. At Axess Lab, we believe that accessibility should be built in from the start in all digital products, so we always involve users with different needs in our methods from interviews, workshops and usage tests in the design process. We live and breathe inclusive design and love designing accessible products that work better for all users, regardless of disability. 
Design workshops
We often perform and facilitate workshops as part of the design phase in projects. For instance, we're extra fond of the design studio workshop, where the team, stakeholders and target users work together with UX designers to generate ideas and sketches. This is great to find many possible solutions and bring in several perspectives for the project. When the team together finds and prioritizes solutions, it creates added value to the end result and steers the team behind the product in the same direction. We also carry out workshops on color and shape, functionality, content or anything else that the project needs in different phases.
Prototyping
Once a basic concept has been developed, our UX designers concretise the ideas by creating prototypes in order to be able to quickly validate or dismiss the hypotheses about the solution to the users' challenges. We make either Lo-Fi prototypes in the form of paper sketches and test quickly and often, but also Hi-Fi prototypes in the form of interactive prototypes in Adobe XD or Axure RP.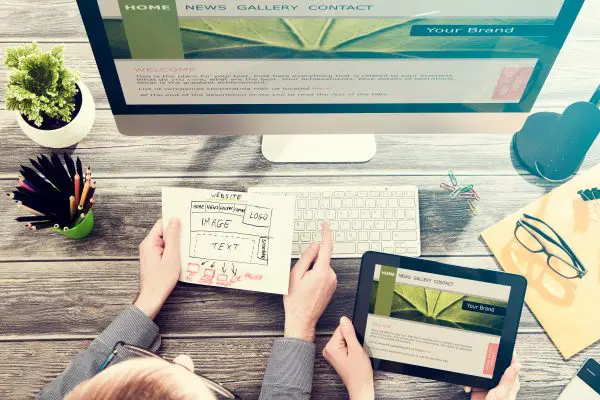 The Hi-FI prototypes are tested with users and shown in demos for the team and stakeholders for the project. In this way, we continuously receive feedback which enables iterations and is key to achieving a user-centered and goal oriented solution. If there are no graphic profiles for the project, we can produce design systems, logos, colors palettes, fonts and components. We are also used to working in design systems such as Material UI and adapting that to user needs of the specific products we design.
Since all UX designers at Axess Lab are accessibility experts, accessibility is built into the design stage to comply with accessibility needs such as text size, color contrasts, click target sizes, logic and content. Of course, we test this with users to ensure that it works well for them.
Price of our UX consultants
The rate we charge for UX consultants vary between projects. A lot depends on the length of the assignment and how senior or junior the consultant is.
But to give you a sense, it's usually somewhere around 130 Euro per hour + VAT.
Contact us to get the discussion going
Drop us a message at hello@axesslab.com or call +46 101 99 41 17 and let's take it from there!
We work world wide but our headquarter is in Stockholm, Sweden.