Accessible PDF:s – we help you fix them!
Struggling with requirements to make your pdf:s and other documents accessible? You're not alone. Whether you just want someone else to take "the burden off your shoulders" or want to attain the skills needed to do it yourself, our document accessibility specialists are here to help!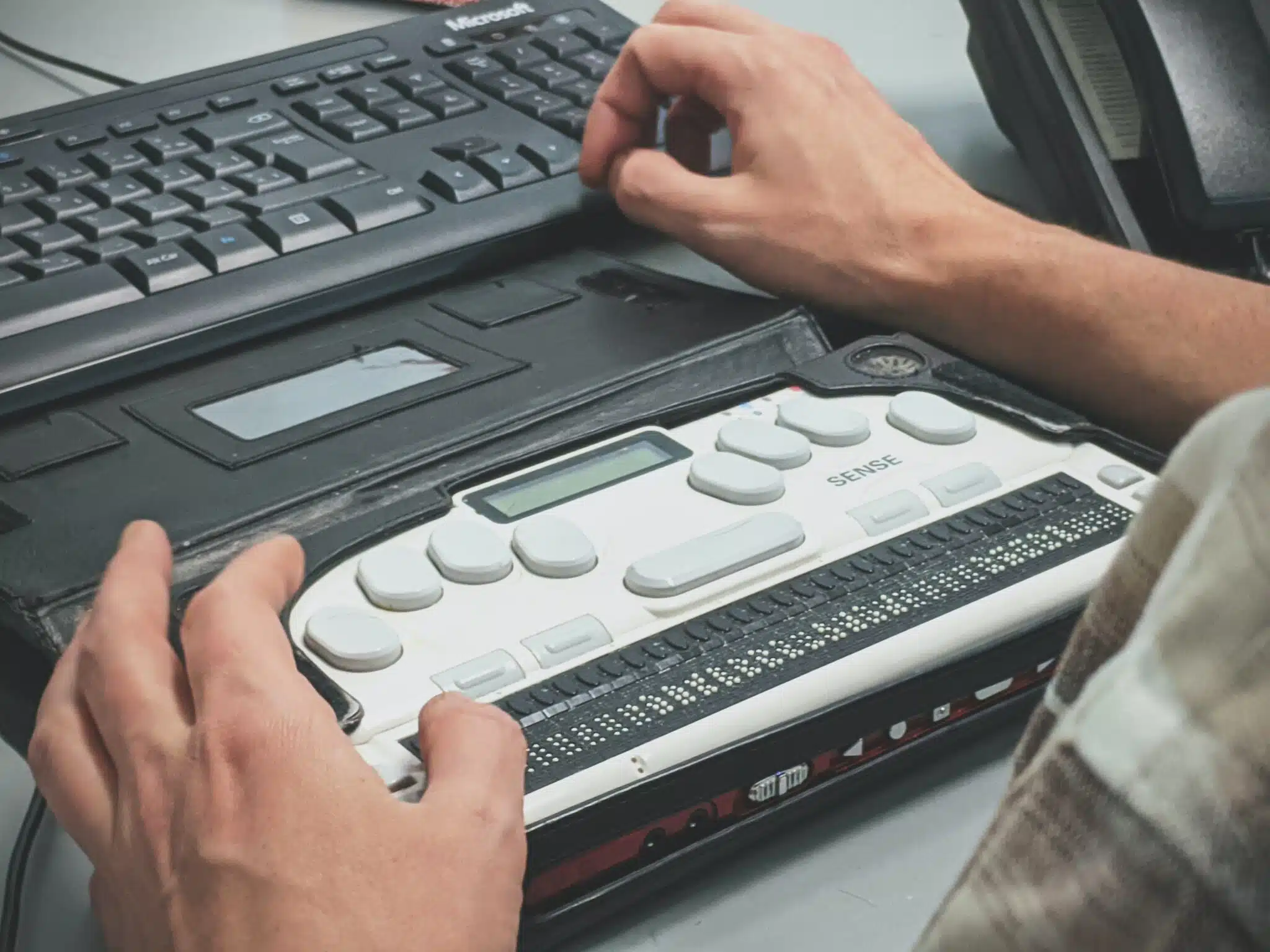 What we can do for you
Remediate (fancy word for fix) your documents to comply with WCAG, ADA and other accessibility related legislation
Provide training for your team to enable them to produce accessible documents without help
Help you create a document strategy to work smarter, more efficiently and in a user-centered way with documents
Who you will be working with
One of our certified accessibility specialists will be your point-of-contact. They'll listen in on your needs and guide you through the process, just like they've done with hundreds of previous customers. You're in good hands!
What's included in pdf remediation?
Here are some of the things that we do when creating accessible pdf documents:
Tagging headings in a correct structure (h1, h2, h3 and so on)
Making sure images have alt-texts
Including document metadata like language and title
Tagging tables in an accessible way
Artifacting decorative elements
Checking for color contrast issues
Testing that screen readers announce everything properly
Securing full compliance in automatic tests like Acrobat Accessibility Checker and PAC
Price of accessible pdf and document remediation
Prices can vary depending on the size and complexity of the assignment and the urgency. But to give you a sense, this is a common process:
You give us access to the files
We categorize each page of each document by complexity

Simple: Contain just headings, plain text, lists and so on.
Medium: Contain images, links and more complex layouts
Complex: Contain tables, complex info graphics, table of contents etc.

We provide a price that's based on the number of pages in each category of complexity
For instance:
$15 * 30 simple pages = $450
$20 * 10 medium pages = $200
$40 * 5 complex pages = $200
Total = $850
If you approve of the costs, we start working and deliver within a few days or a few weeks depending on the size of the work.
Want to know more or start working together?
Drop us an email with a few sentences on what you're looking for, and we'll take it from there!